WASHINGTON STATE DUI DEFENSE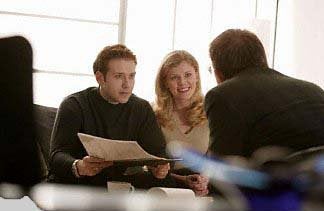 Being arrested for Driving Under the Influence (or DUI) in 2019 is overwhelming in so many ways. What happens next? How much will it cost? Will it affect your criminal record or employment? Will you lose your drivers license? Will your insurance go up? Can I travel? The questions go on and on without seeming to stop
Kotlowski Law Office PLLC, is here to help answer your questions and plan your legal defense. His office's primary practice is DUI and traffic related criminal offenses, and he has handled a multitude of DUI cases for clients throughout the Puget Sound and Western Washington. Other criminal cases, including all misdemeanors as well as some felonies are also accepted. We offer a free, online DUI case evaluation, as well as a free in-person consultation at our conveniently located Downtown Seattle office. DUI Seattle also maintains a DUI blog with a wealth of frequently updated knowledge and discussion.
We provide legal representation for the following cases anywhere in the State of Washington:
DUI Defense
Physical Control Defense
Felony DUI Defense
Marijuana DUI Defense
Boating Under The Influence Defense
Underage DUI Defense
With his knowledge and experience you can rest assured that your DUI case will be handled thoroughly and professionally, with help by your side every step of the way. Read more about the DUI attorney, what happens with your drivers license, and the court process for DUI arrests, and contact us with details about your DUI case so we can act fast to help ease the process.
We offer affordable payment arrangements on your DUI with a very reasonable down payment. (Minimum down payment is typically $1500.00.)
Why Choose Us
Outstanding Customer Service
Flexible Payment Plans
Affordable Down Payments
24 Hour Availability
7 Days a Week
20 Years of Experience
Nationally Ranked as a Top DUI Defense Attorney